We had all guessed that a scan of the CoroCoro magazine would arrive before its official publication on 15 February : the famous silhouette of the new mysterious Pokémon protagonist of the movie Coco is finally visible thanks to a leaker of PokéBeach.com .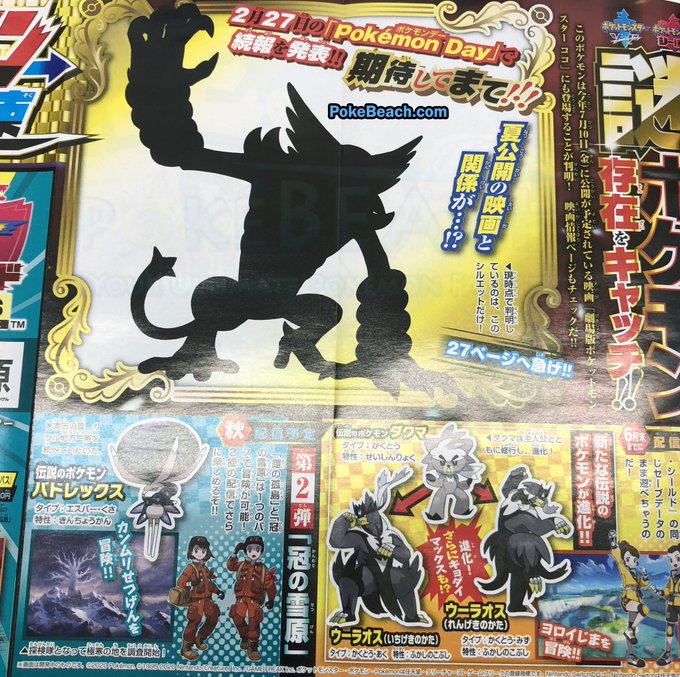 In recent days it was the CoroCoro YouTube channel that tried to anticipate the safe leaks, revealing only half the profile. Some, including myself, had thought that the arm that was seen in the livestream was actually a hind leg decidedly disproportionate, others had sensed the position of the limbs and have come closer to the real anatomy of the creature.
This mysterious little monster is also very similar to the wild boy shown in the trailer of Pokémon the movie: Coco. The two are expected to be linked, who knows what …
Recall that on 27 February, the day of Pokémon Day , will be officially revealed the real features of this mysterious creature.
Loading..
Loading..
Loading..
Loading..