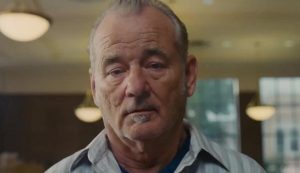 Over the years 2000 we have seen Bill Murray work with cinematographers of the caliber of Wes Anderson, Sofia Coppola and Jim Jarmusch , so it is quite strange even today to think that in that period, the actor had also accepted to dub the cat Garfield in the homonymous film of the 2004. Yet, know that that decision was only the consequence of an incredible mistake: as Screenrant reveals, in fact, Murray had simply misread the scriptwriter's name on the script!
According to the site, ours was convinced that the script of the film brought the signature of Joel Coen , the acclaimed filmmaker (together with his brother Ethan Coen ) of films like It is not a country for old people, Il Grinta and Ave, Cesare ! Too bad that in truth, the writer of Garfield is instead Joel Cohen with the h! In short, one who has nothing to do with Coens!
Garfield , we remember, it was quite successful at the box office (with over 200 million dollars worldwide), but critics have been butchered. Subsequently, Murray then returned to dub the animal in the sequel to 2006 (this time, aware of the real name of the screenwriter), but he gained less than the first film
Source: SR
The article Here is the absurd reason why Bill Murray had agreed to dub Garfield comes from Best Movie .