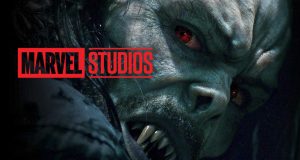 As we revealed a few days ago, Sony has announced that the 2021 will be really rich as regards the productions with Marvel , as evidenced by the major's commitment to bringing the second chapter of to the big screen Venom and the first standalone dedicated to Morbius , both in arrival in theaters later this year. However, among the upcoming releases planned by Sony, there would also be a project that will officially debut on October 8 2021 .
Among the most accredited hypotheses and of which we have spoken to you in recent days, there is the expected live-action of Kraven , announced several years ago and remained in an apparent stalemate. Yet according to the theories of several fans, that date would have a much more "complex" meaning.
As the CB website points out, even Disney would have chosen that same date for the release of one of its next mysterious live- action; a coincidence that – say fans – would not be simply the result of chance. And at this point, the explanation becomes quite obvious: it would be the same Marvel cinecomic, or the one that will officially mark the fusion between the two universes.
Obviously, to encourage such a thought there would also be the numerous references to Spider-Man present in Morbius, which could lay the foundations for the expected face to face between Peter and the living Vampire. And maybe, given the presence of Vulture in the trailer, also for the Sinister Six . Is that precisely the chosen title? What do you think of it?
The Sony and Marvel Studios article: fans are convinced that they have found evidence of the imminent merger of the two universes comes from Best Movie.