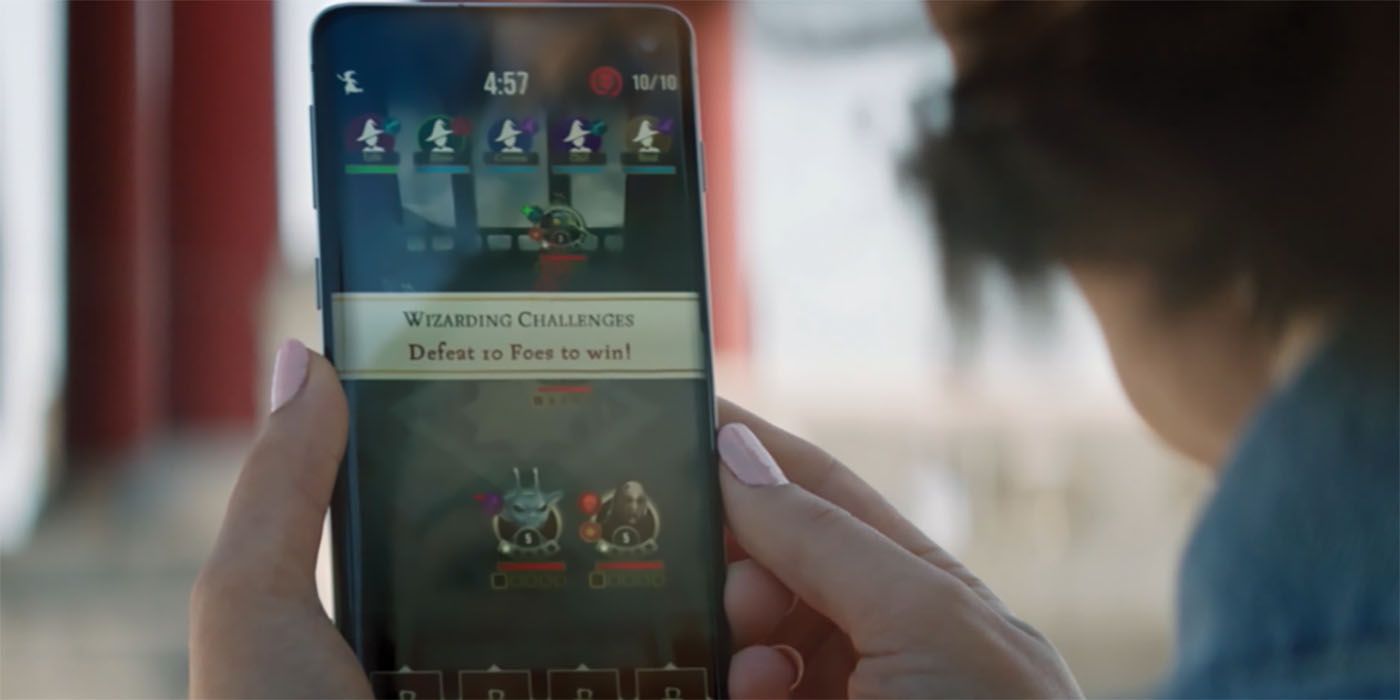 Much like Pokemon GO's successful monthly events, Harry Potter: Wizards Unite is attempting to continue hype for its mobile AR game from month to month with recurring Community Day events. The Pokemon GO Community Day themes are a little easier to keep straight, since each one is just built around a single Pokemon, but Wizards Unite is still working on developing that kind of clarity. For now, Niantic is ready to share the first details about the wizarding game's second Community Day event.
Harry Potter: Wizards Unite players will be heading out into their communities on August 10 for three solid hours of gameplay. The event puts a big focus on bonus XP and playing with people from your friends list. Hopefully this is just the beginning of the game expanding the use of the Friends feature. So far, there isn't the same kind of daily motivation to interact with friends like there is in Pokemon GO thanks to Gifts.
RELATED: Wizards Unite: Potter's Calamity Week 2 All Tasks And Rewards
At this point, here is everything we know about the upcoming August 10 event…
"Get ready to head out around your neighborhood to help contain the Calamity during this month's Harry Potter: Wizards Unite Community Day! On August 10, meet up with friends to level up even faster as you'll earn a variety of bonuses that will help you take on Wizarding Challenges together."
This month's Community Day bonuses include:
-XP bonuses when participating in Wizarding Challenges, with additional bonuses for playing with friends
-Free store pack featuring Spell Energy from the Diagon Alley shop
-Healing potions brew quicker and offer more Stamina when consumed
-Ingredients used to brew Healing potions appear more frequently on the Map
-Potions brewed using a Rental Cauldron will have their brew times reduced by 33%
-See below for when this Community Day event will take place in your region:
Asia-Pacific region: August 10, from 1:00 P.M. to 4:00 P.M. AEST (UTC 10)
-Europe, the Middle East, Africa and India: August 10, from 10:00 A.M. to 1:00 P.M. UTC
-Americas and Greenland: August 10, from 11:00 A.M. to 2:00 P.M. PDT (UTC -7)
As the August 10 date approaches, we'll likely learn more details about exactly what witches and wizards can expect next weekend. For now, mobile AR fans can concentrate on catching a perfect Ralts during this weekend's big Pokemon GO event.
Be sure to check back in the near future for more Wizards Unite strategy guides, news, and updates.
Harry Potter: Wizards Unite is available now in select regions on Android and iOS devices.
MORE: Harry Potter Wizards Unite: What Happens When You Switch Professions?
Source: Harry Potter Wizards Unite