Most of the earnings of The Pokémon Company come mainly from merchandising, in particular clothing themed Pokémon literally sell like hot cakes in Japan . The latest product on the Japanese market is a fleece pajama dedicated to the legendary Pokémon Mewtwo .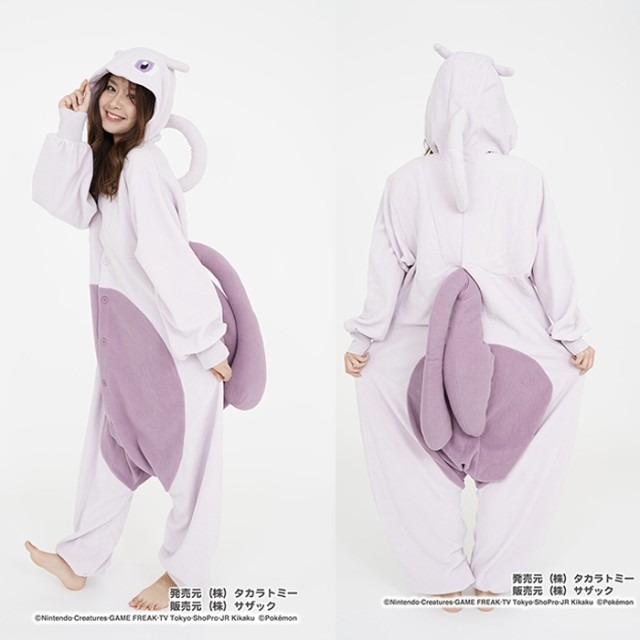 If you live in Japan and want to spend the nights in the guise of Pokémon Genetico , then this is the product for you: it is currently available for purchase on the official website of Wowma at the price of 6658 ¥ (approximately 56 € , taxes included. The expedition is available in almost all the prefectures present in the land of the Rising Sun.
The pajamas are quite faithful to Mewtwo's physiognomy since it has both a tail and a membrane that connects the head to the back of the Pokémon, even the choice of colors has been very accurate. The costume is long 152 cm and is wide 60 cm, shoulder width is 46 cm while the sleeve has a size of 85 cm.
What do you think of this new pajamas by Mewtwo ?