On the occasion of the Community Day dedicated to Turtwig , Pokémon Millennium announced the events in collaboration with the Italian communities of Pokémon GO.
The project stems from the desire to involve more and more people in participating in the activities organized in the various cities . Supporting Italian communities thanks to our social channels, which boast more 150. 00 0 subscribers, we will make their events accessible to as many people as possible .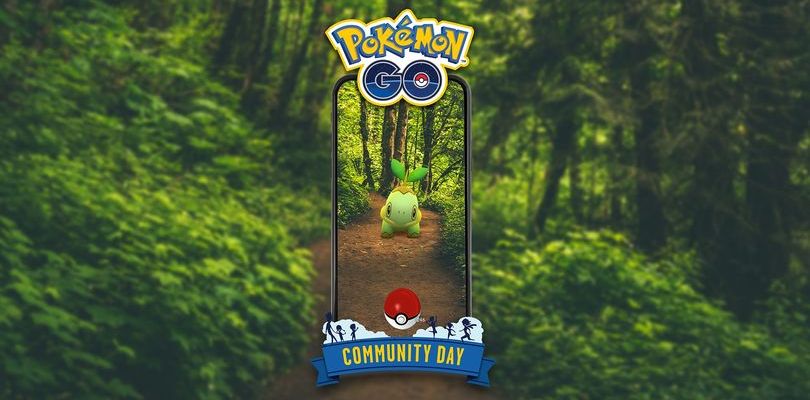 The ninth Pokémon GO Community Day of 2019 will be dedicated to Turtwig and will be held Sunday 15 September from 11: 00 at 14: 00 . It will be possible to find Turtwig in large quantities during the event and will also be available in color version . During the Community Day players will enjoy these benefits:
The star dust obtained from the capture will be tripled;
The baits activated after hours 11: 00 will have a duration of 3 hours ;
Making Grotle evolve in Torterra from 11: 00 at 16: 00, this will learn the exclusive move Radicalbero ;
The 2 km eggs obtained during the event will contain Turtwig;
Shadow Pokémon will learn the exclusive move once purified.
CLICK HERE TO GIVE YOUR MEMBERSHIP OF THE FACEBOOK EVENT
Here are the events organized by the communities affiliated with Pokémon Millennium:
Milan
Together we Milan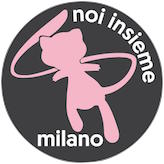 Meeting time: Sunday 15 September at 10: 15
Location: Gazebo of the Indro Montanelli Gardens
There will be two paths to choose from: the Green Path will wind through the green of the Montanelli Gardens, while the Path Energy will wind along Via Dante to Piazza Castello in the heart of Milan.
Contest: 3 competitions with prizes will be available
GENIUS OF THE TURTLES – The Coach will win and will have captured the largest number of the protagonist Pokémon (including exchanges). The prize is a PowerBank
NINJA TURTLES – They will win i 20 Coaches who will capture the greatest number of chromatic Ralts during the event (excluding exchanges). The prize is a special pin
FORTUNATE TURTLES – 3D figurines provided by the 3 & D sponsor with winners drawn among all the participants
Initiatives: Group photo, distribution of the Community Card and collection pins
Telegram Channel: click here
Telegram Group: click here
Facebook Group: click here
Rome
Pokémon GO Roma Kyanite Force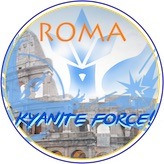 Meeting time: Sunday 15 September at 10: 30 starting at 11: 00
Location: Piazzale Flaminio just outside the Flaminio metro, under the monumental entrance of Villa Borghese
Contest: Find the colors, the Coach will win with the greater number of chromatic specimens. Awards provided by the 3 & D. Sponsor
Initiatives: During the Community Day the Raids will be carried out and the surprise package of Meltan will be distributed at the end of the meeting.
Facebook Group: click here
Telegram Group: click here
Casalnuovo
Pokémon GO Casalnuovo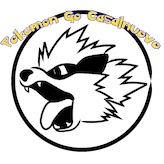 Meeting time: Sunday 15 September at 11: 00
Location: Post Office Casalnuovo , the route passes through the Parish of Santa Maria dell'Arcora and Piazza Mafalda
Contest : Color Turtwig capture! The player who will take the greatest number of chromatic Turtwigs will receive a surprise prize
Initiatives : Distribution of the surprise packages of Meltan and the TheSilphRoad badge. During the Community Day, Raids will be carried out
Telegram Group: click here
WhatsApp Group : click here
Bari
Bari GO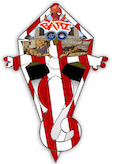 Meeting time: Sunday 15 September at 10: 45
Location: Fountain in Piazza Aldo Moro , Bari
Contest: Trainer Challenges (PvP fights)
Initiatives: Distribution of the surprise packages of Meltan
Whatsapp Group: click here
Genoa
GenovaGO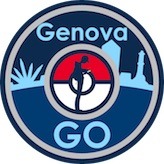 Meeting time: Sunday 15 September at 11: 00
Places:
– Piazza De Ferrari
– Piazzale Porta del Molo (Rosa dei Venti)
Contest: Various competitions will be available
– Gotta Catch'em All: rewards the best player for the number of catches by Turtwig;
– Shiny Charm: rewards the best player for the number of color Turtwig captures;
– Rare Candy: rewards the player who has the color Turtwig with higher IVs
– Velox Ball: rewards the first player ever to capture a chromatic Turtwig
– FotoGo: awards the best AR photo of a chromatic Turtwig or its evolution
– Premier Ball: rewards the first player who captures a chromatic Turtwig with PL 13;
– Pokéradar: rewards the player who signals the Turtwig with best IV captured by the greatest number of players;
– Lucky Egg: awards 2 players randomly drawn and present at the awards ceremony .
Facebook event: click here
Facebook page: click here
Telegram Group: click here
Pisa
PoGoPisa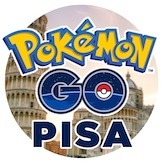 Meeting time: Sunday 15 September at 10: 45
Location: Departure from Piazza Vittorio Emanuele and hunting in the city streets
Contest: Prize race for catches
Initiatives: Meltan's surprise package and TheSilphRoad badges will be distributed, in addition to the exchange of friend code between the participants. Possible Raids if present
Facebook page: click here
Telegram Group: click here
Telegram Channel: click here