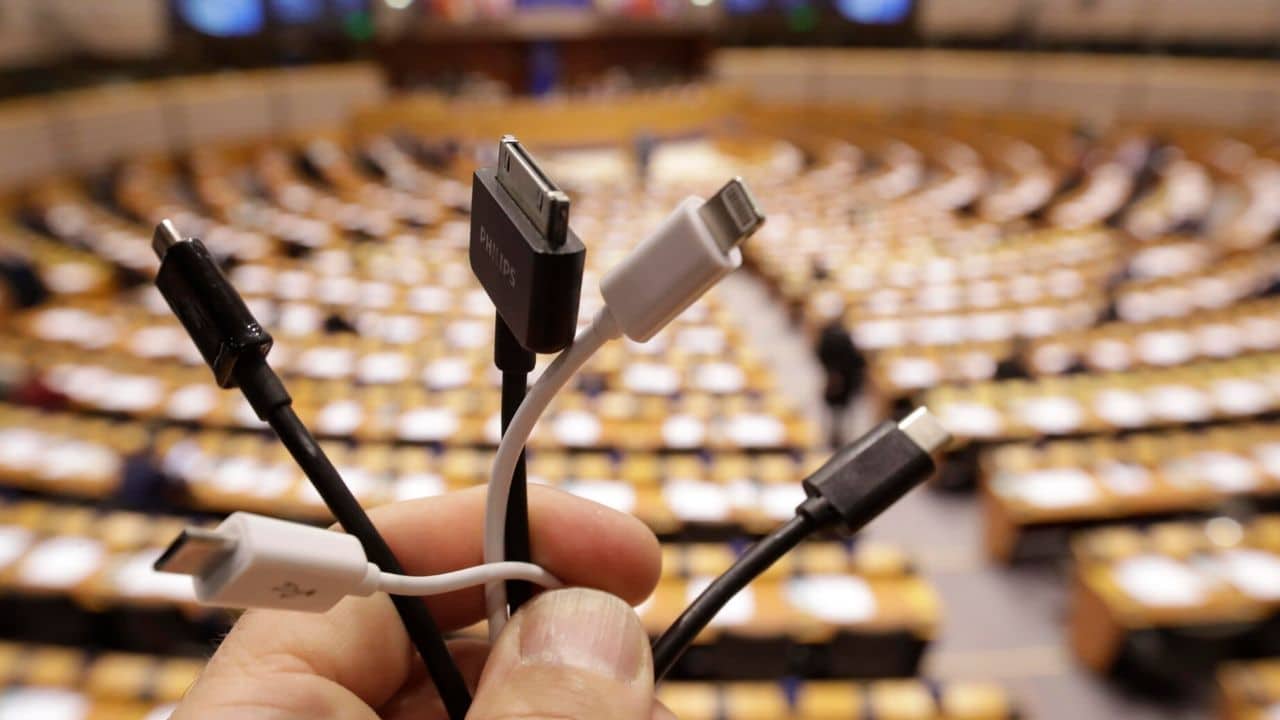 Single charger for all smartphones, proposal by the EU Parliament
A single charger for all mobile phones, but also for other electronic devices: soon what today appears to be a dream that would solve many consumer problems could become reality, thanks to a proposal by the EU Parliament.
The Community legislative body (together with the Council of the European Union) has in fact asked the European Commission to start work to arrive – within six months , that is July 2020 – to a draft of a new regulation that provides for the production of unique and universal chargers. The stated goal is to reduce the so-called e-waste , i.e. the accumulation of electronic garbage. But the consequences would also be evident on the drop in the cost of the appliances on sale and above all the benefits for users.
But what would change, on a practical level, with a unique and universal charger for all devices (smartphones, tablets, cameras, e-readers and music players) ? First of all, smartphones would be sold without any cables, since the chargers in circulation would already be compatible. The only standard of the microUSB cable could be USB C. The measure should also involve devices that recharge wirelessly.
Unique charger, is it really possible?
Many users wonder if, intentions from the EU Parliament, it is really possible to get a single charger. At the moment, in addition to the regulatory procedure to arrive at the measure, the real obstacle is represented by Apple .
The Colossus of Cupertino, which since the launch of the first iPhone has made its devices the originality and incompatibility of its devices with many other devices , has already stressed that it disagrees with the proposal of the EU Parliament.
The reason? According to Apple, a single charger would harm industry and users. The abolition of the Lightning port, which allows the recharging of the bitten Apple devices, would in fact be replaced by the USB C input. But according to the Cupertino house, the investment to standardize the standards would outweigh the potential environmental benefits.
Also read:
How to recharge your smartphone faster
What you always thought about your smartphone battery is wrong
Author
Born in Messina in 1993, he has lived in Rome since 2016. Professional journalist, for TPI he deals with SEO and news. Sports fan, he collaborates with repubblica.it, Running section.