WhatsAspp thinks of self-destructing messages
WhatsApp, the most famous messaging app in the Western world, follows in the footsteps of Snapchat and Telegram and thinks about self-destructing messages. It's called "Disappearing Messages" and is the option that would allow the user to decide if and how long to make the sent message disappear.
This is revealed by the technology site WaBetaInfo , which also spreads a screenshot of the chat settings. For now, as the site announces, it is a beta version (number 2. 19. 275) of the app and is designed only for the Android operating system.
According to WaBetaInfo, in the chat settings it will be possible to find the "Disappearing Messages" item. Once you click on this option, you are faced with three possibilities: the messages can, in fact, disappear in an hour, in five seconds or never.
As it is easy to guess, by selecting 5 seconds and an hour, the messages after the set time will self-destruct. For now this innovative option has been designed only for group chats, we will have to wait to see if the novelty will be extended also to single chats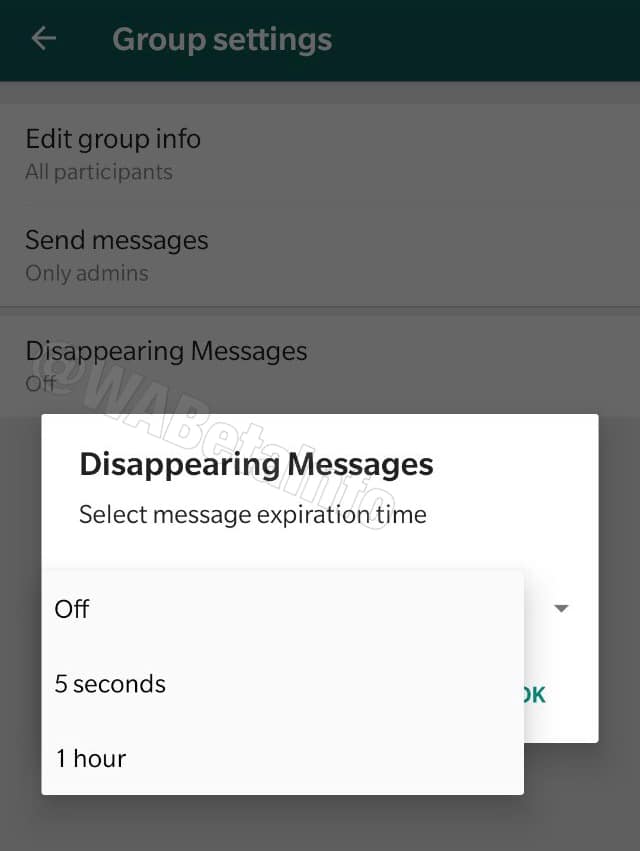 Especially for now it is not known when the app update will be available for Android devices. The most famous messaging app in the world, therefore, is preparing to change its connotations, looking more and more like the social network of young people par excellence: Snapchat
The main feature of Snapchat, widespread among the youngest, is that the messages automatically destroy themselves without leaving a trace. In the case of Snapchat, the user can decide whether to make messages disappear from one second up to 24 hours
Even more particular is Telegram. The messaging app that competes with WhatsApp and has always been known to be among the safest in terms of privacy gives the user the ability to create secret chats, which feature an end-to-end encryption system that only allows sender and recipient to access the chat.
Memoji on Whatsapp and Telegram: what are they and how iPhone custom stickers work
Author
Born in Frosinone on 15 April 1990. Professional journalist since 2019. For TPI he takes care of the Pop section and surveys.