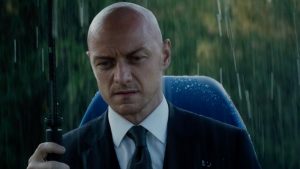 On the occasion of the upcoming release in home video of X-Men: Dark Phoenix , here comes the video of his unpublished final alternative online
On stage we find the Charles Xavier of James McAvoy in front of the tomb of Raven , and as you can see, the Professor is very desperate. In fact, ours admits his own faults, bursting into tears and expressing words of great repentance and sadness. Later, we see Charles leave the job and then get in the car, and the impression is that he has no intention of returning.
In short, what do you think about it? Does this ending with a more emotional flavor convince you more, or do you prefer the one seen in the cinema? X-Men: Dark Phoenix , we recall, was released in theaters last June, boasting a stellar cast that also includes Michael Fassbender, Sophie Turner, Jessica Chastain, Jennifer Lawrence, Evan Peters, Nicholas Hoult, Tye Sheridan and Alexandra Shipp .
Now, the eyes are clearly pointed at Disney's Marvel Studios, which will reboot the entire saga in order to insert the mythical mutants in the same universe as the Avengers . Waiting, enjoy the alternative ending of Dark Phoenix below:
The article X-Men: Dark Phoenix, Charles Xavier despairs in the alternative ending of the cinecomic [VIDEO] comes from Best Movie .